Holiday Club Activities
Holiday Club Activities
Our next holiday club will be in the new year, February 2019 and will be based at St Joseph's and St Theresa's in Burntwood. 
We have already decided that the theme of February half term will be food around the world. We will be doing all sorts of different activities based on this theme including giving the children a chance to taste foods from different countries.
Jozone are committed to improving our services and providing activities that the children will enjoy. We welcome suggestions and ideas from you or your children. If you have any suggestions for Holiday Club activities please contact us. 
We are now taking bookings for our Holiday Club February 2019.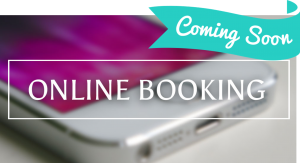 More details will be announced soon! 
At The Club
On the Fridays
Every Friday during holiday club we have a special lunch this could either be Dominoes, Chippy, McDonalds, party/buffet style lunch or KFC. 
For February half term we are going to be making our own pizzas for lunch as we are basing the day on Italy.
Please note there is a small additional cost for these Special lunches usually £3 per child, if it is any different you will be informed.
Trip Days
We are still looking at different options to do with trips, please keep checking this page or our facebook page for updates.
Spending money can be sent with the children but it is not a necessity. If you do however provide your children with spending money please hand it over to a member of staff for safe keeping.
Notices
Mobile phones
We have had some children bring their mobile phones in during holiday club, whilst we understand that a lot of children now have phones we are afraid we cannot allow them to be used at the club because of safeguarding. Please could parents encourage their children to leave their phones at home, if however they need to bring them in, for example if they are going elsewhere after club and you need to be able to contact them, then they MUST hand them to a member of staff who will lock them in the tin, the phone will be handed back to the child at the end of their session.
Hot Snack
Please be aware that we are no longer providing a hot snack style tea in the afternoons. 
Dressing for the British Weather!
Just a note that we go outside most days during the holiday club to get some fresh air and let the children have a bit of a run around (depending on the weather of course) please could you ensure that your children come into holiday club with coats to keep warm in cooler weather and suitable footwear so that they can run around outside. Could we also ask that sunhats and sun cream is supplied on hot days.
Thank you