Holiday Club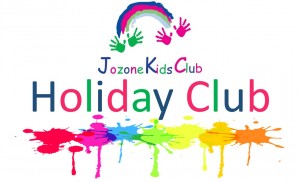 Our Holiday Club is based at St Joseph's & St Theresa's in Burntwood. We are open from Monday – Friday 7.30am -6.00pm during the school holidays (Except Bank Holidays and over Christmas) We are also closed during the first two weeks of the summer holidays. We welcome all Children from any school aged 3 – 11 years.
Our club is Ofsted registered and we maintain at least a 1:8 ratio for EYFS children (5 years and under.) and for Year 1 and above a 1:30 ratio (legal requirement). However, Jozone aim to operate on a 1:10 ratio at all times. 
Jozone aim to provide a flexible, varied and exciting programme of activities for your children to enjoy in safe and friendly surroundings.
We work in partnership with Parents/Carers and welcome any feedback and suggestions for the club.