Outings
Every Wednesday during the school holidays we have a trip day, we try to keep these to a cost of £32.50. In order to secure a space on the trips we require a non-refundable £12.50 deposit.
Here are a few of the places we've either visited in the past or will be visiting in the future:
Jungleland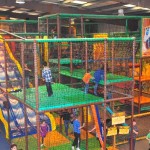 This is a jungle themed soft play area, there are no age or height restrictions so adults can join in the fun too and there is no time limit so you can play as long as you want!
You can ride for free on the Jungleland Express Train  and there is plenty of food available at the Little Chimps Cafe.
Within the same building there is also Safariland which is a 9 hole crazy golf course, alien strike which is a ten pin bowling area and lazerland which is a lazer tag game area. (you have to book the lazer tag, the other 2 areas there is no booking required)
for more information visit: http://www.junglelandtelford.com/jungleland/
To get information about the other areas within the building visit: http://www.junglelandtelford.com/index.php
Thinktank Birmingham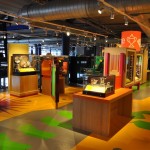 Thinktank, Birmingham's award winning science museum, offers an enlightening and fun packed day out for the family.
From steam engines and talking robots through to gurgling guts and a chocolate wrapping machine, Thinktank has over 200 hands-on displays on science and technology.
Housed inside the impressive Millennium Pont building at Thinktank you will find four floors of hands-on exhibits and historical collections that will amaze and inspire you, showing you the science of the world all around us.
Including the Science Garden, Planetarium and an exciting programme of events and activities, there is something for everyone to enjoy.
For more information visit: http://www.birminghammuseums.org.uk/thinktank
West Midlands Safari Park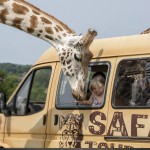 West Midland Safari and Leisure Park is a safari park located in Bewdley in Worcestershire, England. It was opened in spring 1973. The park holds over 165 species of exotic animals.
Have fun seeing all the different animals such as the penguins at penguin cove, see the lorikeets in their specially heated enclosure have a look at all the different reptiles at Reptile World and see the staff freak out at the creepy crawly area before meeting the meerkats and the lemurs then feeding some goats and sheep!
For more information visit: http://www.wmsp.co.uk/
RAF Cosford

The Royal Air Force Museum Cosford offers a fun, entertaining day out for all. Situated next to an active airfield, this is the only place in the Midlands where you can get close to so many aircraft for free.
Over 70 aircraft of international importance are housed in three Wartime Hangars and within the National Cold War Exhibition where a number of the 19 aircraft are suspended in flying attitudes. Iconic cars, models, audio visual hotspots and life-size Russian dolls, tell the story of the Cold War in an innovative way. This is the only place in the UK where you can see Britain's three V Bombers: the Vulcan, Victor and Valiant. See the world's oldest Spitfire and a Lincoln Bomber.  The Transport Collection includes the Comet 1A and Gnat T1, previously used by the Red Arrows. The engine and missile collections total over 60 and are arguably one of the finest collections in the world.
For more information visit the website: http://www.rafmuseum.org.uk/cosford/
Birches Valley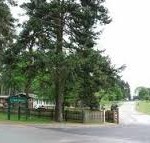 Birches Valley Forest Centre is an excellent starting point for a day out on Cannock Chase. There are lots of different walking routes to follow and find out all about the chase on the way or play in the adventure play area which is set within huge Pine trees with play structures such as climbing frames, scramble nets, swings & slides before having a picnic.
For more information visit: http://www.forestry.gov.uk/website/wildwoods.nsf/LUWebDocsByKey/EnglandStaffordshireNoForestCannockForestBirchesValleyForestCentre
Conkers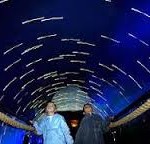 Conkers is an award winning attraction at The Heart of the National Forest, a unique mix of indoor and outdoor experiences.
Indoors there are four discovery zones where you can take yourself on a journey of discovery and fun through the Enchanted Forest where your children will lose themselves in a tree top adventure up to 6 metres high. Watch out for the spider, the scary troll and fairy grotto. Go and try out the interactive floor experience see what happens when you kick a pile of leafs or dare to cross the simulated tree top walk. Try out 100 interactive hands-on exhibits and experience the secrets of British woodlands through the seasons.
Outside there is 120 acres of woodland and lakes with the Conkerchoo II train linking the Discovery and Waterside Centres. Experience the 450 metre Barefoot Walk, or take the challenge and complete the 18 stage assault course, then explore the Playdale adventure play zone. Explore the woodland trails, boardwalks and tree top adventure. The new Fairy Labyrinth is nearly complete and during the school holidays there are Ranger activities and live shows in the covered amphitheatre.
For more information visit: http://www.visitconkers.com/
Birmingham Conservation Wildlife Park

Located on Pershore Road, two miles south of Birmingham City Centre, Birmingham Wildlife Conservation Park homes a wide range of animals, some species we are working with are critically endangered in the wild  we are also raising awareness of the plight of species and their habitats through various initiatives such as the 'cans for corridors' campaign. Whether you are interested in animal conservation or just having a fun day out with the family, Birmingham Wildlife Conservation Park offers something for everyone. Come and see the exciting and fun animals. We're nearer than you think!
For more information visit: http://www.birmingham.gov.uk/bhamconservationpark
Wonderland

Discover the magical world of Wonderland …A special experience where Nursery Rhymes and Fairytales come to life with Fairytale Characters and their houses, around every corner. Enjoy unlimited free rides and an indoor soft play area. Pan for Diamonds in our Diamond Mine. Find your way in the Wonderland Maze, Walk through the Dinosaur Valley, Play crazy golf on The Jolly Roger, Visit the Winter Wonderland Christmas Village, open all year round.
For more information visit: http://www.wonderlandmidlands.com/
Bowling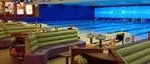 Have an amazing time bowling with your friends at this fantastic bowling alley
For more information visit:http://namcofunscape.com/locations/view/Tamworth/14
Black Country Museum

This is an award-winning corner of the West Midlands and is now one of the finest and largest open-air museums in the United Kingdom. After very humble beginnings, a bright idea and 40 years of inspiration, this is twenty six acres worth exploring. Amazing as it may seem, they have created a 'place' – a real and lively place, where once there was nothing and nobody. With a village and charismatic residents to chat with. Trams to ride. Games to play. Things being made. Stories to hear. People – their triumphs to admire and troubles to be thankful that are not ours. Time to be well spent.
For more information visit: www.bclm.co.uk/
Ash End Farm

Ash End House Farm has now become an established favourite visitor attraction for all generations.
Over the years they have used money earned to improve facilities and add more and more attractions to entertain our young and old visitors alike.
Enjoy a day out looking at all the animals in the farm then have fun playing in the different play areas.
For more information visit:http://www.childrensfarm.co.uk/
Dudley Zoo

DZG is unique . . . a zoo with hundreds of animals set around an 11th century castle incorporating the world's largest single collection of Tecton buildings and the country's only vintage chairlift – all sited on a 40-acre wooded hillside with a rich geological history.
For more information visit:www.dudleyzoo.org.uk/
Arboretum

It's hard to believe now, but the land on which Walsall Arboretum stands was once at the southern boundary of the Cannock Forest – a great medieval royal hunting ground. Have fun  exploring the area and playing games on the park.
For more information visit: http://cms.walsall.gov.uk/arboretum.htm
Cinema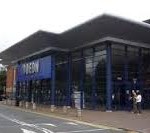 Have fun watching the latest releases with your friends.
To see the latest releases visit:http://www.odeon.co.uk/cinemas/tamworth/30/
Shugborough Hall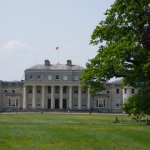 From past to present Shugborough has always been an attraction, with visitors calling to admire the beautiful plasterwork of the ceilings, fine porcelain collections and the unique neo-classical monuments in the grade 1 historic gardens and parkland.
Today Shugborough is the UK's only Complete Working Historic Estate and a world class visitor attraction. Over a quarter of a million people visit the restored working environments on the estate including working kitchens, dairy, water mill, brewhouse and Farm all manned by historic costumed guides.
For more information visit: http://www.shugborough.org.uk/Homepage.aspx
Staffordshire Military Museum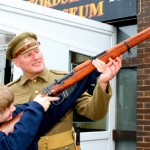 Have a look round the museum and find out what life was really like for the soldiers in the trenches, see artifacts from wars throughout history try on some of the uniform that soldiers wore during the wars, learn about the development of the equipment they used and find out about the history of the Staffordshire Regiment from its beginnings when they were the South Staffordshire Regiment and the North Staffordshire Regiment to now as the 3rd Battalion the Mercian Regiment (Stafford) then have fun playing in the field and looking at the sheltern that people went in when the sirens went off.
For more information visit: http://www.staffordshireregimentmuseum.com/
Crash! Bang! Wallop!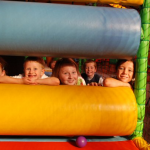 Crash!Bang!Wallop! has all the things kids love!!! This is the Midlands biggest most thrilling indoor fun centre for children, an indoor adventure wonderland where children can spend hours of adventure and exploration. We have a giant main play area including firing cannons!, a double helix tunnel slide!, a huge wavy slide!, log ramps, bif bash and so much more! We also have our own football area, separate babies and toddler areas and the only interactive ball shower in the Midlands!
For more information visit: http://www.crashbangwallop.biz/home.pl
Cadbury World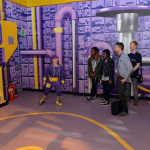 Take a tour around Cadbury World, learn all about how all your favourite chocolate is made and hopefully leave with LOTS of yummy chocolate to share with everyone at home.
For more information visit: http://www.cadburyworld.co.uk/
Wild Zoological Park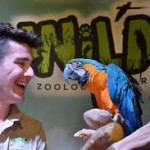 Visit the 5 areas of discovery at the Zoological Park and take a look at all the wild animals, you can also go and see a show to learn all about the different animals they have there.
For More information visit: http://www.wildzoo.co.uk/
Amerton Farm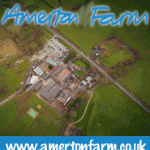 There is plenty to do here, visit Billy's Animal Farm Barn where you can see lots of cows, pigs, sheep and chickens or why not go to the Wildlife Rescue Centre where injured birds and animals go to get better. Then go and see what there is to buy in the gift shop or have a look round the sweet shop or cake store. There's plenty to do at the Farm
For more information visit: http://www.amertonfarm.co.uk/
National Memorial Arboretum, Alrewas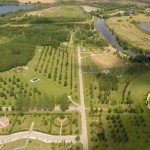 Come and visit the National Arboretum and find out all about the different memorials that are here and take a walk around the National Arboretum grounds.
Have fun at the Children's Sensory Play Garden featuring tunnels, climbing globe, bannister slides and time circle which is located close to the Remembrance Centre. There is also a second children's play area is located in the Children's Wood onsite. 
For more information visit: http://www.thenma.org.uk/whats-here/
Lego Discovery, Birmingham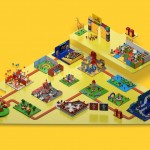 The LEGOLAND® Discovery Centre is a world of colour, creativity and fun for children aged 3 to 12. They offer a wealth of attractions, rides, 4D cinema and more. It is a new attraction opening at the beginning of July 2018.
For more information visit:  https://birmingham.legolanddiscoverycentre.co.uk/