About
About Us
Our Clubs
Jozone Kids Club Ltd is a privately-run organisation, separate from the schools. We run 3 before and after school clubs:
Chadsmead Primary Academy in Lichfield
St Joseph's and St Theresa's Primary School in Burntwood
St Thomas More Primary School in Great Wyrley
We offer a reliable high quality childcare service to children age 3-11 years. We provide childcare for before school from 7.30am – 9.00am and for after school 3pm – 6pm during term time.
Jozone also runs a Holiday Club during the school holidays at our St Joseph's and St Theresa's location. We welcome children from all schools during the school holidays. Our Holiday Club offers a variety of sessions from 7.30am – 6.00pm during the school holidays.
We have a dedicated team of qualified Childcare Professionals.  All staff have had DBS checks and are required to have satisfactory references and medical checks.  We maintain at least a 1:8 ratio agreed with Ofsted and all staff undergo regular training to ensure we meet high standards of care for every child. We are registered under the Children Act by Ofsted and comply with their regulations.  Jozone Kids Club have had an Ofsted inspection at all sites where we  achieved a 'Good' in all areas.  A copy of either report is available to parents / carers on request or can be viewed online at www.ofsted.gov .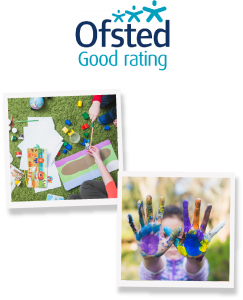 All our clubs aim to provide a flexible, varied and exciting programme of activities for your children to enjoy in safe and friendly surroundings.
More information about our clubs can be found on the clubs information pages on our website. Please browse the menu to find out more!
If you are interested in your child attending Jozone or would like more information please contact us at our clubs or at the Head Office.
Jozone operate online booking therefore you will be required to register your details and add any children's details before you can make a booking.
Please click the button below to register and make a booking…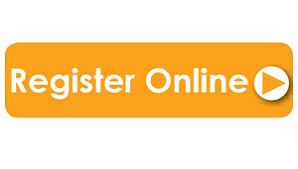 About Jozone

Jozone Kids Club was founded in September 2005 by Jo Crabtree, the Company Director.
"I had worked in Childcare for 6 years, before noticing the need for quality childcare in the Burntwood area."
In September 2005 we opened our first before and after school club and now have 3 Before and After School Clubs and a Holiday Club.
In March 2006 we took over the Before and After School Club called 'Joezone' at St Joseph and St Theresa's Primary School in Burntwood, which Jo Crabtree had been managing for two years previous on behalf of the Governors.
As a direct result of our respected reputation in the area, we were then asked to take over the Before and After School Club at Chadsmead Primary School in September 2008.
In April 2012 we opened the Before and After School Club at St Thomas More Primary in Great Wyrley.
Our Aims
We are committed to providing a service for every child, young person and parent/ carer. We aim to respond to the needs and opinions of each child and individual.
Our club aims to provide:
A safe, happy, warm and fun environment that comply with the requirements of our registration.
Opportunities for children to express their own opinions and needs.
To provide a high quality early years curriculum for all our children.
To provide an environment where children and parents / carers are listened to and their views and opinions are taken into account.
Play that encourages and supports children to make choices, discover solutions and allow children to develop at their own pace.
To encourage every child to develop personally, socially, emotionally, physically and intellectually in order to reach their full potential.
An environment where children and adults value and respect the individuality and diversity of others, regardless of disability, race, sex, social and economic status.
To nurture your child and take care of them and to help them reach their full potential.
Children will be offered access to outdoor play every day, subject to weather conditions.
We are here to help your child make a smooth transition from school and into our club when the time comes.  We believe in close links between your children, our club and home.  We also value your partnership, cooperation and support.
Did you know?…. You may be entitled to Child Tax Credit and Nursery Education Grant Funding (aged 3-4 years).  Tax relief is also available by using the childcare voucher scheme or standing orders can be set up to assist with budgeting.